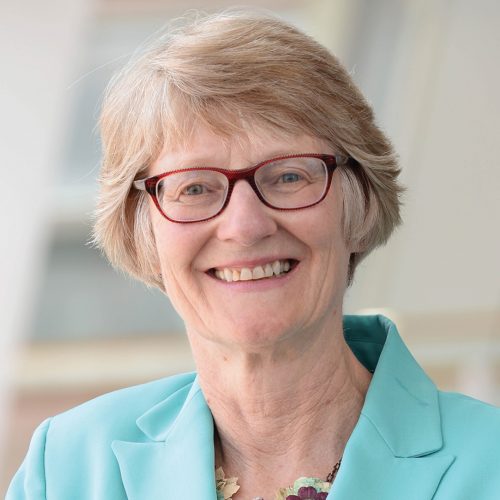 Questions regarding awards/awards nominations may be forwarded to Sylvie Nguyen-Fawley.
Questions regarding Fellow Member nominations may be forwarded to Tim Manicom.
Bio
Sarah Rajala served as the 12th dean of the College of Engineering at Iowa State University from 2013 – 2019. She led the largest college on campus and was responsible for more than 9,500 students, 500 faculty and staff, 12 academic majors, multiple research centers and programs, and 11 buildings that comprise the engineering complex. Her previous leadership positions were at Mississippi State University as dean of engineering from 2008-13, and chair of the electrical and computer engineering department prior to being named dean. Rajala also served at North Carolina State University as associate dean for research and graduate programs and associate dean for academic affairs in the college of engineering. She had a distinguished career as a professor and center director prior to moving into administrative positions.
Rajala is an internationally known leader who has served on many academic and association boards. She has consistently broken new ground for women in engineering, served as a role model for young women, and is passionate about diversity of thought and culture. Rajala is a past president of the American Society for Engineering Education; past chair of the Global Engineering Deans Council; and Chair of the ABET Engineering Commission. In 2017 she received the IEEE Award for Meritorious Achievement in Accreditation Activities; the national engineer of the year award by the American Association of Engineering Societies in 2016; and received the IEEE Harriett B. Rigas Award in 2015. She is a fellow of the AAAS, ABET, ASEE and IEEE. Rajala earned her bachelor's degree in electrical engineering from Michigan Technological University and master's and Ph.D. degrees from Rice University.
About the award
The Sharon Keillor Award for Women in Engineering Education recognizes and honors outstanding women engineering educators. The award consists of a $2,000 honorarium and an inscribed plaque.
Keillor was an engineering educator and a technology industry executive with extensive experience and accomplishments. An Athlone Fellow at the Imperial College of the University of London, she also served as a faculty member at the Memorial University of Newfoundland, the University of Western Ontario, and the University of Massachusetts–Amherst. Afterward, she embarked upon an outstanding career in industry, which included serving as the Digital Equipment Corporation's head of corporate training and later as vice president for software engineering; senior vice president of CTA Incorporated; senior vice president and chief operating officer of Watkins-Johnson; and vice president of Raytheon Marine, and managing director of its operations in Portsmouth, England.