National Outstanding Teaching
Award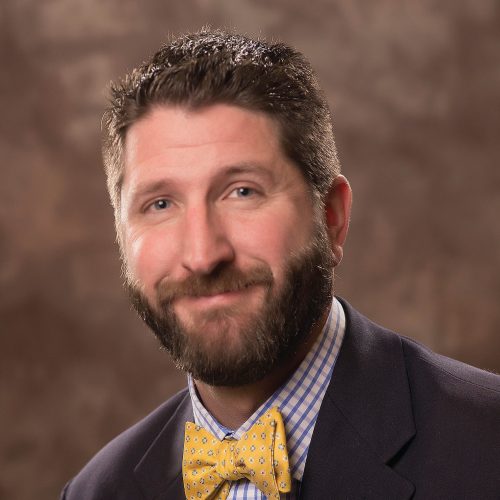 Questions regarding awards/awards nominations may be forwarded to Sylvie Nguyen-Fawley.
Questions regarding Fellow Member nominations may be forwarded to Tim Manicom.
Brock E. Barry, P.E., Ph.D.
Bio
Dr. Brock E. Barry is a Professor of Engineering Education in the Department of Civil & Mechanical Engineering at the United States Military Academy, West Point where he has been part of the faculty for the past 11 years. Dr. Barry holds a Bachelor of Science degree from Rochester Institute of Technology, a Master of Science degree from the University of Colorado at Boulder, and a Ph.D. in Engineering Education from Purdue University. Prior to pursuing a career in academics, Dr. Barry spent 10 years as a senior geotechnical engineer and project manager on projects throughout the United States. He is a licensed professional engineer.
Dr. Barry's areas of research include assessment of professional ethics, teaching and learning in engineering education, nonverbal communication in the classroom, and learning through historical engineering accomplishments.  He has authored and co-authored a significant number of publications on these topics.
Dr. Barry recently completed the 7-year commitment in the leadership track for the Civil Engineering Division of ASEE.  He is a past recipient of that Division's Gerald R. Seeley Award.  His also a past recipient of ASEE's Mid-Atlantic Section Outstanding Campus Representative Award and the Mid-Atlantic Section Distinguished Teaching Award.  He has served on multiple national committees for the American Society of Civil Engineers (ASCE) and is currently the Chair of ASCE's Task Committee on the Code of Ethics.
Dr. Barry's passion is teaching the Army's future engineers.  Dr. Barry is an inspirational leader who fosters a cohesive environment founded on communication and respect at all levels. He personifies the Army Values with indisputable loyalty and dedication to the mission of the United States Military Academy.  He is highly dedicated to educating and inspiring cadets in and out of the classroom.
Dr. Barry and his wife, Allison, will be celebrating their 19th wedding anniversary this summer.  They have two sons, Colton and Elijah.  The family is very active in sports, Scouts, and outdoor activities.
About the award
The National Outstanding Teaching Award recognizes an engineering or engineering technology educator for excellence in outstanding classroom performance, contributions to the scholarship of teaching, and participation in ASEE Section meetings and local activities. As an organization, ASEE is committed to the support of faculty scholarship and systems that develop pedagogical expertise. The award, established in 2003 by contributions from ASEE Sections, members, and industrial partners, consists of an engraved medallion, certificate, and complimentary registration for the ASEE Annual Conference.