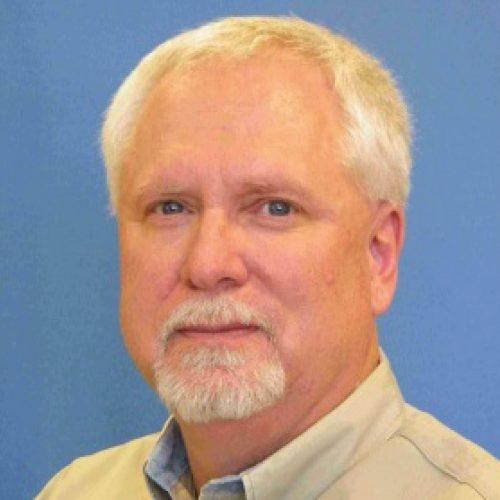 Questions regarding awards/awards nominations may be forwarded to Sylvie Nguyen-Fawley.
Questions regarding Fellow Member nominations may be forwarded to Tim Manicom.
Bio
Ken Rennels, P.E., Associate Professor Emeritus, Purdue School of Engineering and Technology, Indiana University Purdue University Indianapolis (IUPUI). Until his retirement, he taught courses in Industrial, Mechanical and Manufacturing Engineering Technology and Facilities Management for 30 years. During his tenure at IUPUI, Professor Rennels held administrative appointments including Chair, Department of Mechanical Engineering Technology; Associate Dean for Industry Relations; Associate Dean for Undergraduate Programs; and Director of the Facilities Management graduate program. Professor Rennels was actively engaged in translational research activities, including holding an appointment with the VA's Veterans Engineering Research Center (VERC) as a Systems Engineer, Lean Sensei and Lead Instructor for Black Belt Lean Six-Sigma courses.
Nationally, Professor Rennels is an ABET/ETAC commissioner and has served on the ABET Board of Directors as the representative SAE, International. He is an ETAC program evaluator for general, automotive and manufacturing engineering technology programs. Professor Rennels has served as the Treasurer for the Engineering Technology Division of ASEE; as a member of the Engineering Technology Leadership Institute (ETLI) Executive Committee, serving as Chair in 2002-2003; and the 2006 and 2014 Conference for Industry and Education (CIEC) General Conference Chair. Professor Rennels, P.E. has served a member of the Tau Alpha Pi Board of Directors. Professor Rennels was the recipient of the 2012 Frederick J. Berger Award.
Professor Rennels, P.E. is a member of American Society for Engineering Education (ASEE), Society of Automotive Engineers (SAE), Society of Manufacturing Engineers (SME) and International Facility Management Association (IFMA) and is a registered Professional Engineer in Indiana.
After graduation from Purdue University with a degree in Industrial Engineering, Professor Rennels spent eleven years in the aerospace industry holding positions including Senior Manufacturing Engineer, General Supervisor, Project Manager and Plant Manager for Bendix Corporation and Precision Rings. His graduate degrees are in Industrial Engineering from Purdue University and Business Administration from Indiana University.
About the award
The James H. McGraw Award is presented for outstanding contributions to engineering technology education. Established by the McGraw-Hill Book Company in 1950, the award is now co-sponsored by McGraw-Hill Higher Education, the ASEE Engineering Technology Council, and the ASEE Engineering Technology Division. The award consists of a $1,000 honorarium and a certificate.
McGraw, considered the dean of industrial publishers, entered the business as a teacher-turned-subscription-salesman. Over the next 40 years, he laid the foundation of one of the largest industrial publishing organizations in the world.e.