DuPont Minorities in Engineering
Award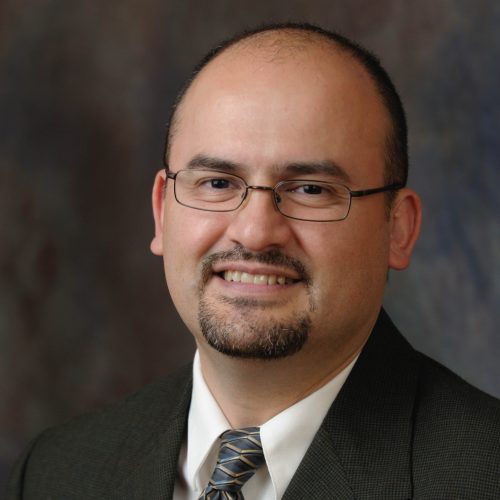 Questions regarding awards/awards nominations may be forwarded to Sylvie Nguyen-Fawley.
Questions regarding Fellow Member nominations may be forwarded to Tim Manicom.
Bio
Ivan Favila is Assistant Dean and Director in The Grainger College of Engineering at the University of Illinois at Urbana-Champaign. He is the director of the Morrill Engineering Program (MEP), the Center for Academic Resources in Engineering, and the Academic Redshirt in Science and Engineering program. As assistant dean, Favila contributes to student-centered retention and recruitment activities in the College's Undergraduate Programs Office. His charge supports underrepresented and under-served students pursuing engineering degrees while increasing the number of minority students studying engineering. Since 2008, minority enrollment in engineering increased by over 100% through structured retention initiatives and proactive recruitment strategies. In addition, Favila serves on several campus committees working towards improving student retention and increasing diversity and inclusion.
A native of Mexico City and raised in Chicago, IL, Favila earned a BS in General Engineering from the University of Illinois at Urbana-Champaign where he helped pay for his college expenses by working part-time as a Laboratory Assistant with the Engineering Graphics and Design Laboratory. He then worked as a management consultant in Chicago while promoting his interests to increase the number of minority youths pursuing engineering. Through these efforts, he taught and coordinated engineering classes for the Center for the Advancement of Hispanics in Science and Engineering Education (CAHSEE) in Washington DC, New York City, and Chicago. He subsequently worked at the University of Illinois at Chicago where he earned a MS in Mechanical Engineering. Before working at the Urbana campus, he directed programs at the University of Notre Dame.
On all campuses, he advised the student chapters of the American Indian Science and Engineering Society (AISES), National Society of Black Engineers (NSBE), and Society of Hispanic Professional Engineers (SHPE). To his students and protégés, he is known to go the extra mile to promote academic, personal and professional leadership, and service.
About the award
The DuPont Minorities in Engineering Award honors an engineering educator for exceptional achievement in increasing the participation and retention of minorities and women in engineering. The award consists of a $1,500 honorarium, a framed certificate, and a grant of $500 for travel expenses to attend the ASEE Annual Conference. Endowed by the DuPont Company, this award is intended to recognize the importance of student diversity by ethnicity and gender in science, engineering, and technology.