National Awards
Benjamin Garver Lamme Award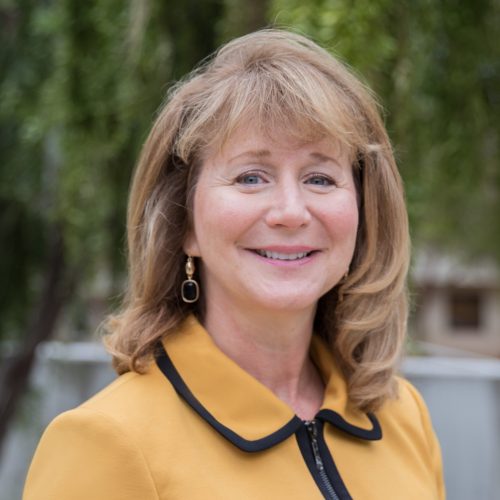 Questions regarding awards/awards nominations may be forwarded to Sylvie Nguyen-Fawley.
Questions regarding Fellow Member nominations may be forwarded to Tim Manicom.
Bio
Jennifer Sinclair Curtis is Dean of Engineering and Distinguished Professor of Chemical Engineering at University of California, Davis. Her research focuses on the development and validation of particle flow models which have been extensively adopted by both commercial and open source CFD software packages. She was the first to partner with ANSYS Fluent to greatly expand the multi-phase simulation capability of the code which is used by 96 of the 100 biggest industrial companies in the world with over 40,000 customers. She is a Fellow of ASEE, Fellow of the American Institute of Chemical Engineers (AIChE), and Fellow of the American Association for the Advancement of Science (AAAS). She is recipient of AIChE's Particle Technology Forum's Lifetime Achievement Award, a Fulbright Senior Research Scholar Award, AIChE's Thomas-Baron Award in Fluid-Particle Systems, ASEE's Chemical Engineering Lectureship Award, ASEE's Thomas and Donna Edgar CACHE Award for Excellence in Computing in Chemical Engineering Education, ASEE's Sharon Keillor Award for Women in Engineering, the William R. Jones Outstanding Mentor Award from the McKnight Doctoral Fellowship Program, and the NSF Presidential Young Investigator Award. She also received the Van Antwerpen Award – the highest award for service to the Institute by the AIChE Board of Directors. She received her PhD in Chemical Engineering from Princeton University and her BS in Chemical Engineering from Purdue University which recently recognized her as a distinguished engineering alumna. She currently serves as Co-Chair of the National Academies' Board on Chemical Sciences and Technology and Chair-Elect of the Engineering Section of AAAS.
About the award
The Benjamin Garver Lamme Award, established in 1928, recognizes excellence in teaching, contributions to research and technical literature, and achievements that advance the profession of engineering college administration. The award consists of a gold-filled medal and a framed certificate. Benjamin Garver Lamme (1864–1924) spent most of his life working for the Westinghouse Electric Company as an inventor and a developer of electrical machinery. He pioneered the design of rotary converters, developed direct current railway motors, and produced the first commercially successful induction motor. His keen interest in the training of young engineers resulted in the development of a design school at Westinghouse. A further result of his interest was the endowment of the Benjamin Garver Lamme Award, which is given to encourage good technical teaching in order to advance the engineering profession.